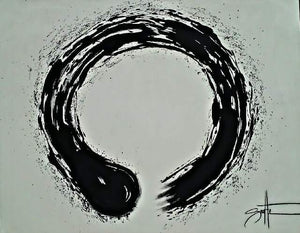 By Yvette LaForce, USA, 2018

"Solid Series"
Large as life. The meaning and symmetry of this piece brings you the joy of life as we live day to day until our own circle of life is complete. This is not just another black and white piece - this is a bold contrast painting with depth and substance, making it the perfect conversation piece. LIFE is beautiful. Celebrate the circle of life.
Original Painting (one-of-a-kind); acrylic on canvas
Style: Abstract, Contemporary, Expressionism
Size: 84" x 66"
Shipping and Handling: painting ships rolled in a tube. Delivery in 5-7 days. Shipping costs included.
Ships from: Las Vegas, USA